Local Cidery & Toastie Farm
CLOSED THIS WEEKEND 10/23-10/25 due to recent snowstorm, freezing temps and limited indoor space as a result of COVID restrictions. Please try again next weekend! We are accepting appointments this weekend for bottle, apple and cheese/other local product sales if you are determined to visit! Contact us at keepsakecidery@gmail.com if this interests you.
OUR HOURS HAVE CHANGED FOR FUTURE WEEKENDS AS WELL
Late Fall/Early Winter Hours
Saturday and Sunday 12-6pm
Toasties, artisan cheese plates, nosh dishes and more served all day!
Stock up on bottles direct from us. 10% case discount.  Take an orchard stroll or hike the Cannon Valley Wilderness Area to the Cannon River just below the Orchard.
Always Available at the Tasting Room : Local Products like farm fresh eggs, frozen chicken, maple syrup, honey, soaps and lotions, artisan cheeses, beef sticks, Keepsake hats/T-shirts/tulip glasses and case discounts on bottles.
Email  keepsakecidery@gmail.com or call 413-504-3000 for questions and reservations.
We have very limited indoor space. We have plenty of outdoor space with limited patio heaters and a firepit. Bring blankets and dress in layers! MN stay safe recommendations apply; masks required indoors and when you cannot socially distance.
Thanks for your support in these uncharted times
eGift Cards Available HERE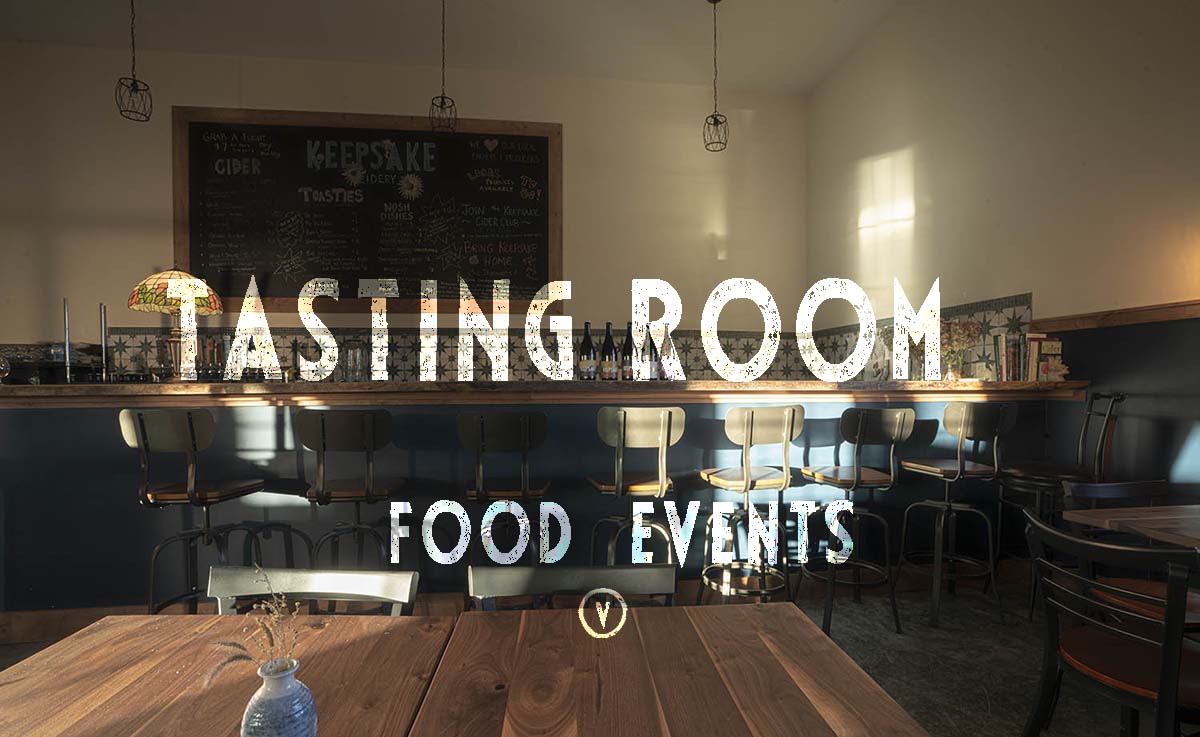 We believe in supporting small, diverse local producers.
From the cheeses, breads and meats that make our melt in your mouth Toasties, to the vegetables and nosh dishes, we pair with our friends and nearby producers to fill your belly.
Simple ingredients well made.
Food is subject to Seasonal Availability
Nearly all locally grown and made
NOSH
Cheese & Apple pairing
Mezze Platter
Olive Plate
Ploughman's Platter – Salami, Ham, Cheddar, Pickles, grilled Bread, apple
SMALL
Hummus w/ Crackers
Cheese Curds
Assorted Pickles
Chèvre & Strawberry Compote w/ Crackers
Shepherd's way Cheese
Applesauce from our Orchard
Squash Soup
TOASTIES
The Kiddo
The Big Kiddo
Ham & Swiss w/carmalized onions from Open Hands
Smoked Turkey & Gouda w/tomato from our farm
Shepherd's way Brie, Haralsen on Ciabatta
gluten free & Vegan options available
W

e grow apples and make cider.
We believe in simplicity and attentive choices in the orchard and cidery.  Local fruit, place, and time are the ingredients.  We put our hearts into crafting a Keepsake cider that we hope you will enjoy .
All Local Fruit • Native Yeasts  • Traditional Ferment •  Patience
CIDER
3 bottles of many                                                     *

CHESTNUT
An Explorers Delight
Think of the perfect cider for weathering a storm at a pub in Scotland.
Hints of toffee, rose, leather, medium body.  Wild yeast and apples from one Minnesota orchard.  Plum Crazy.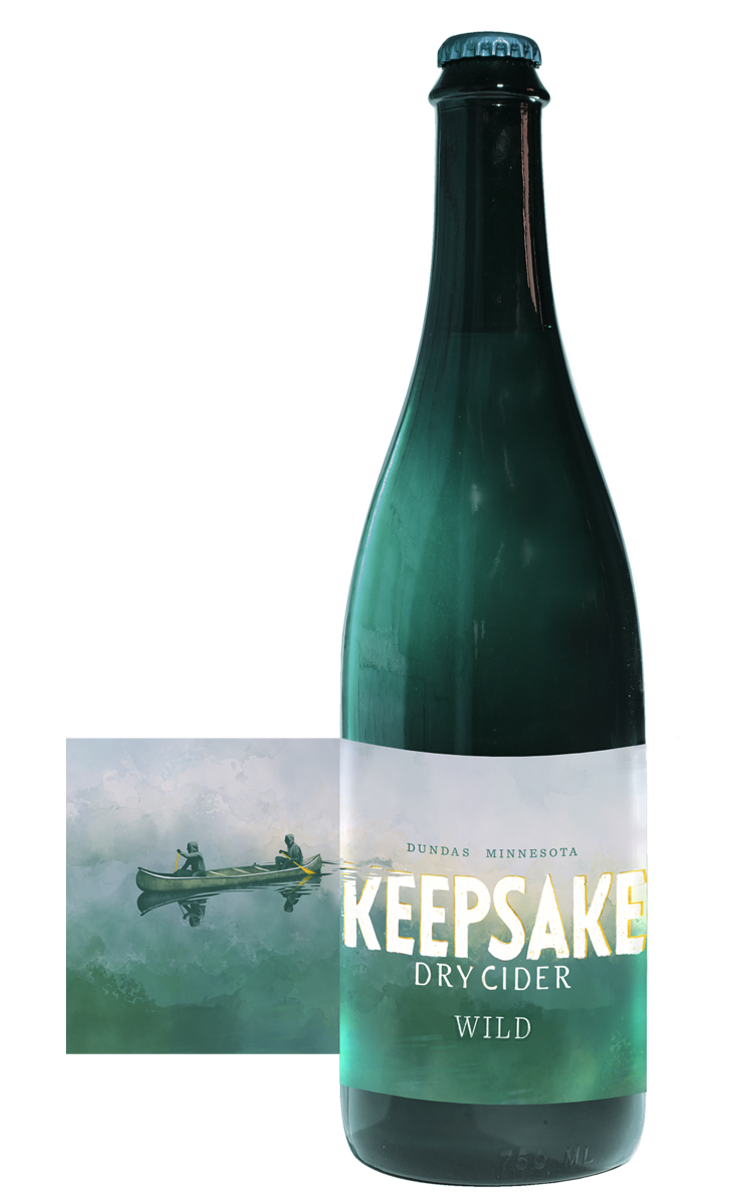 WILD
Everyone's Invited
Wild is our zippy, full spirited cider. bright eyed and bushy tailed.  Local dessert and crab apples fermented with native yeasts. Aged 7 months in stainless tanks then bottled and conditioned with residual sugars for natural bubble.
We taste sour tropical fruit, wildflowers, and a bit of wood. 

CURRANT ARONIA
A Perfect Touch of Berry
Aged on black currants and aronia berries from our farm.  Sweetened with fresh cider from our press.
TOASTIE ROOM & FARM VISIT
Est. 2014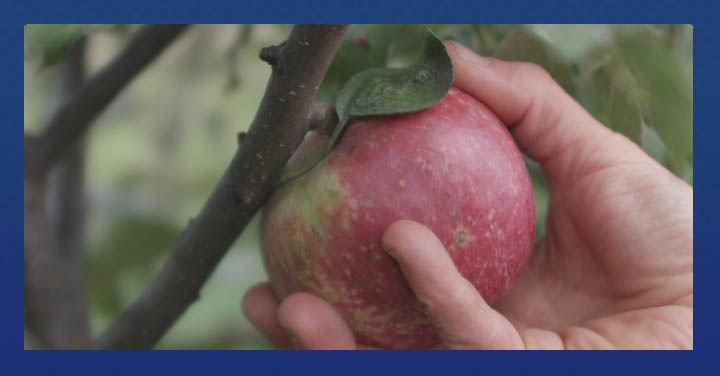 Learn how the apples are grown and the cider is made
A lot of thought goes into sourcing and growing our apples.  Nate can be found ranging between technical and philosophical.  This is an art from start to finish and there's something new to learn every time you visit.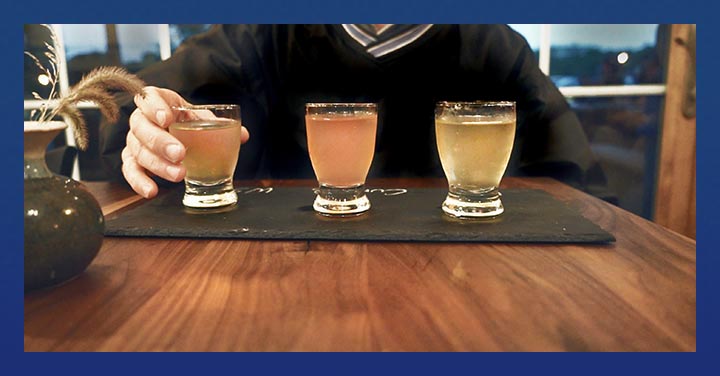 Draft and bottled cider at the source
Come to the tasting room and try our full line of ciders, including special batches only available at the cidery. Ciders will range from medium sweetnes to bone dry, from tannic apple to sour cherry, from sparkling to still. Each has its own voice and story- All from local fruit, unfiltered, and ready to enjoy!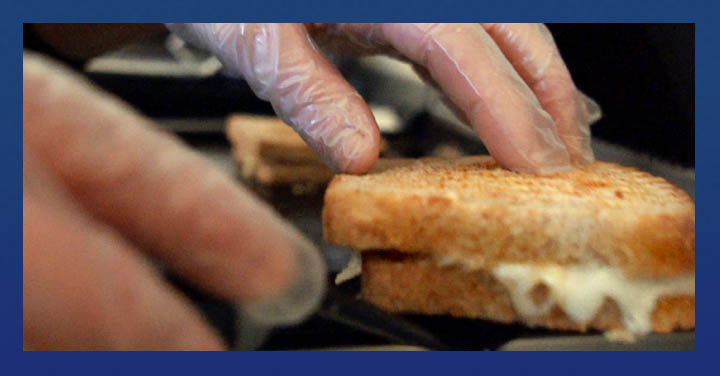 MMMM Food
There's all kinds of local fare to nibble or devour.  Imagine if each of your neighbors raised and grew a different savory treat.  They   pack up the freshest of their cheese, vegetables, and pastries to cart over to a cozy parlor every day.  At the cidery, one of us will lovingly combine all these local ingredients into scrumptious toasties, soups, and more.
Our Cider Club is a throwback to our days working on Community Supported Agriculture (CSA) farms. 
You support us financially during the growing and pressing season and then reap the benefits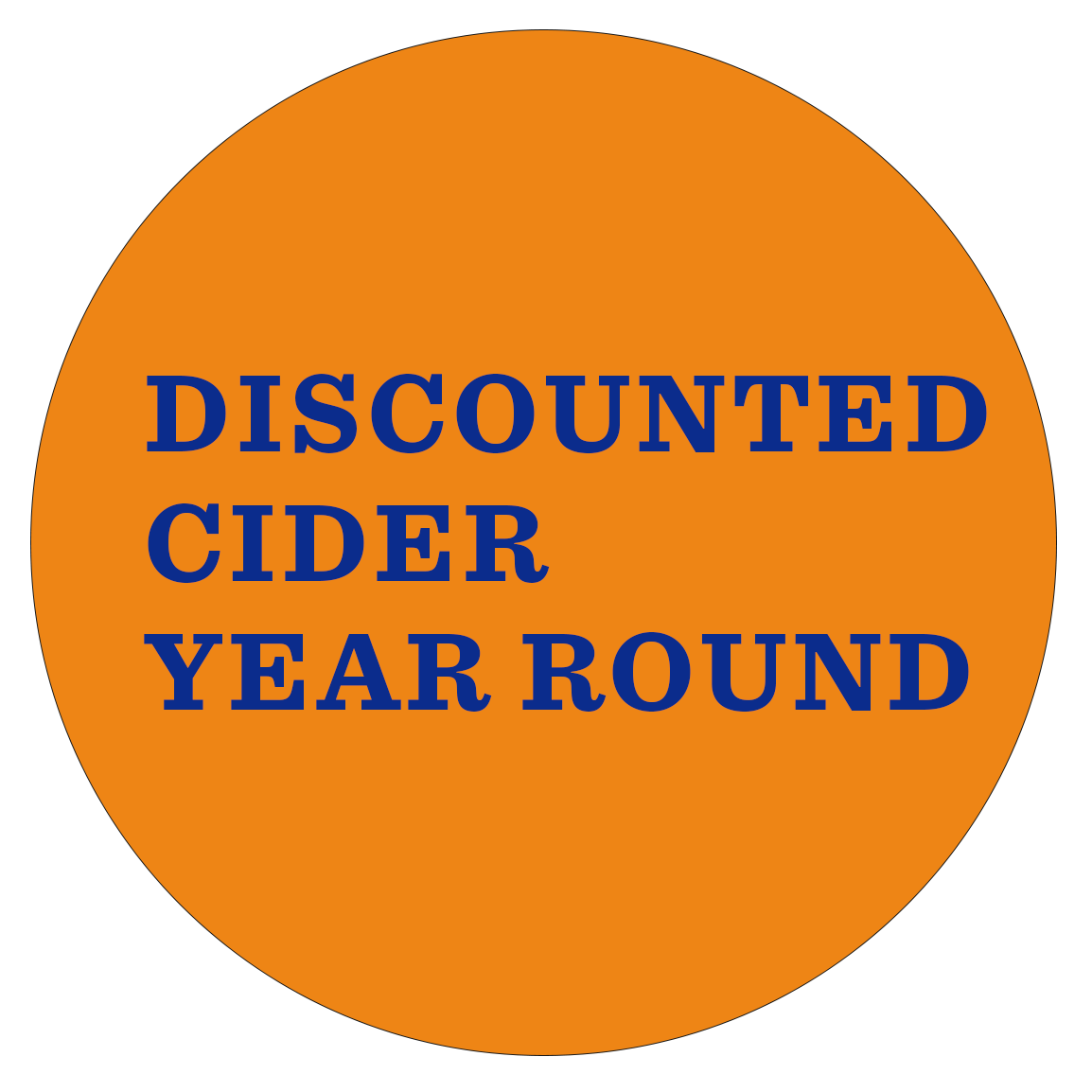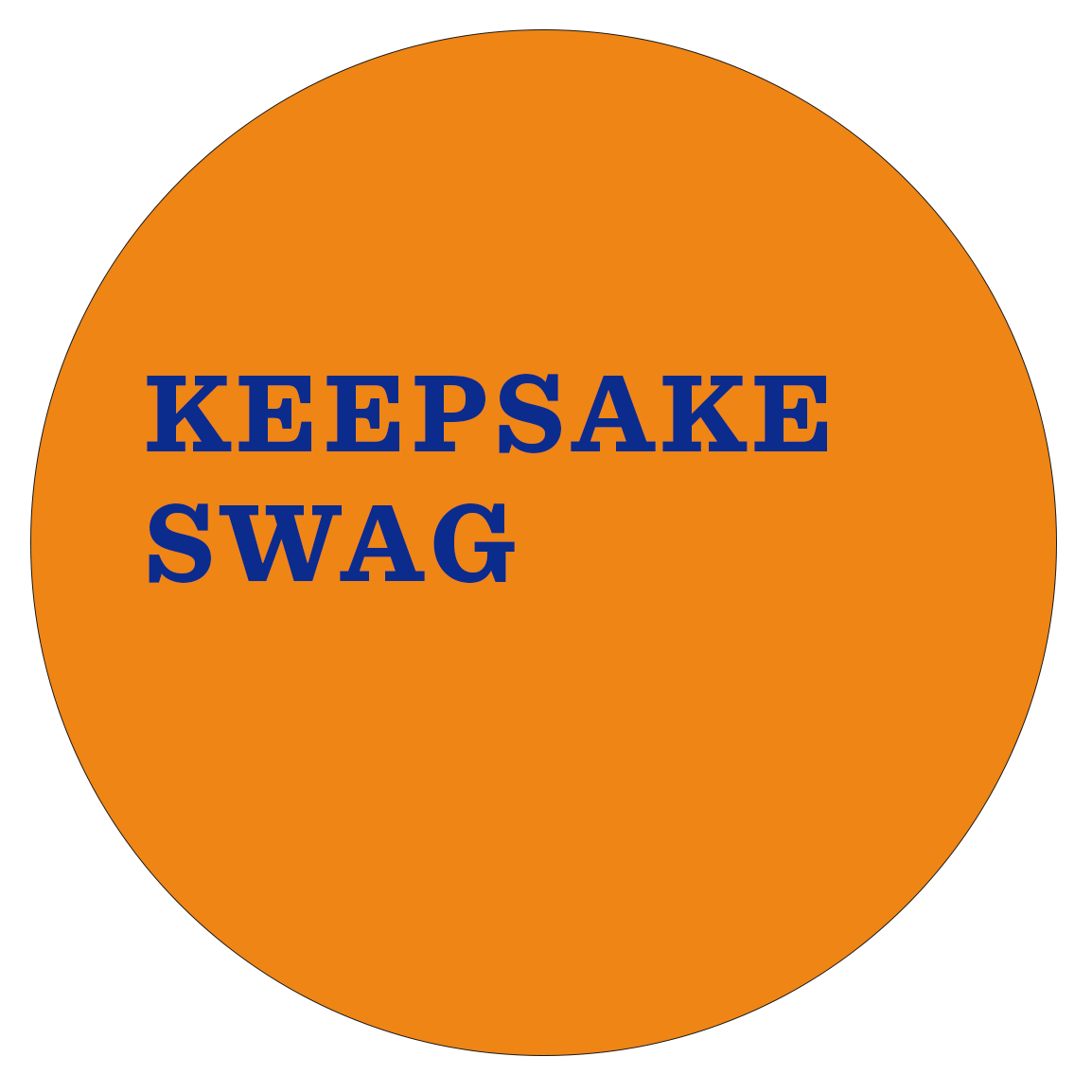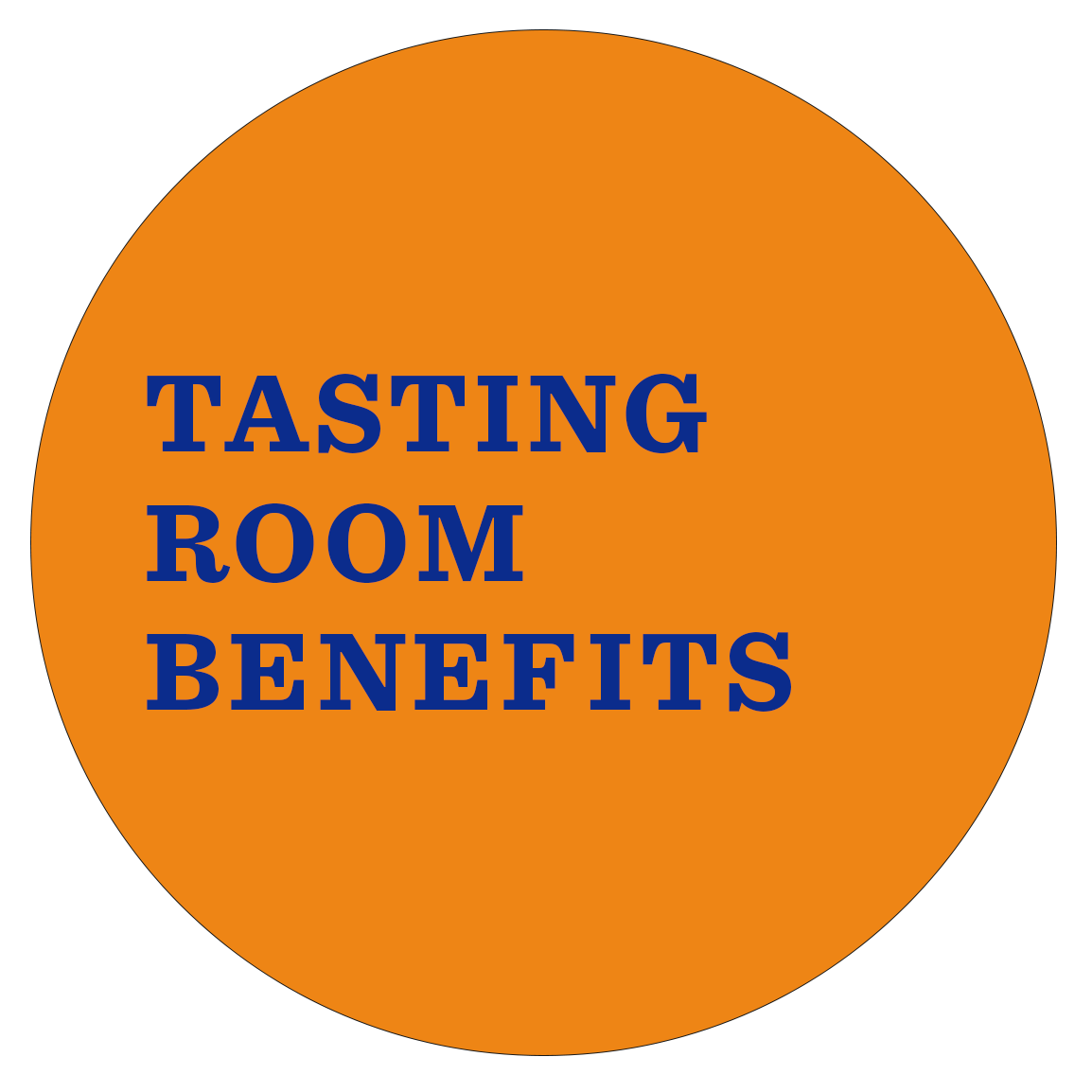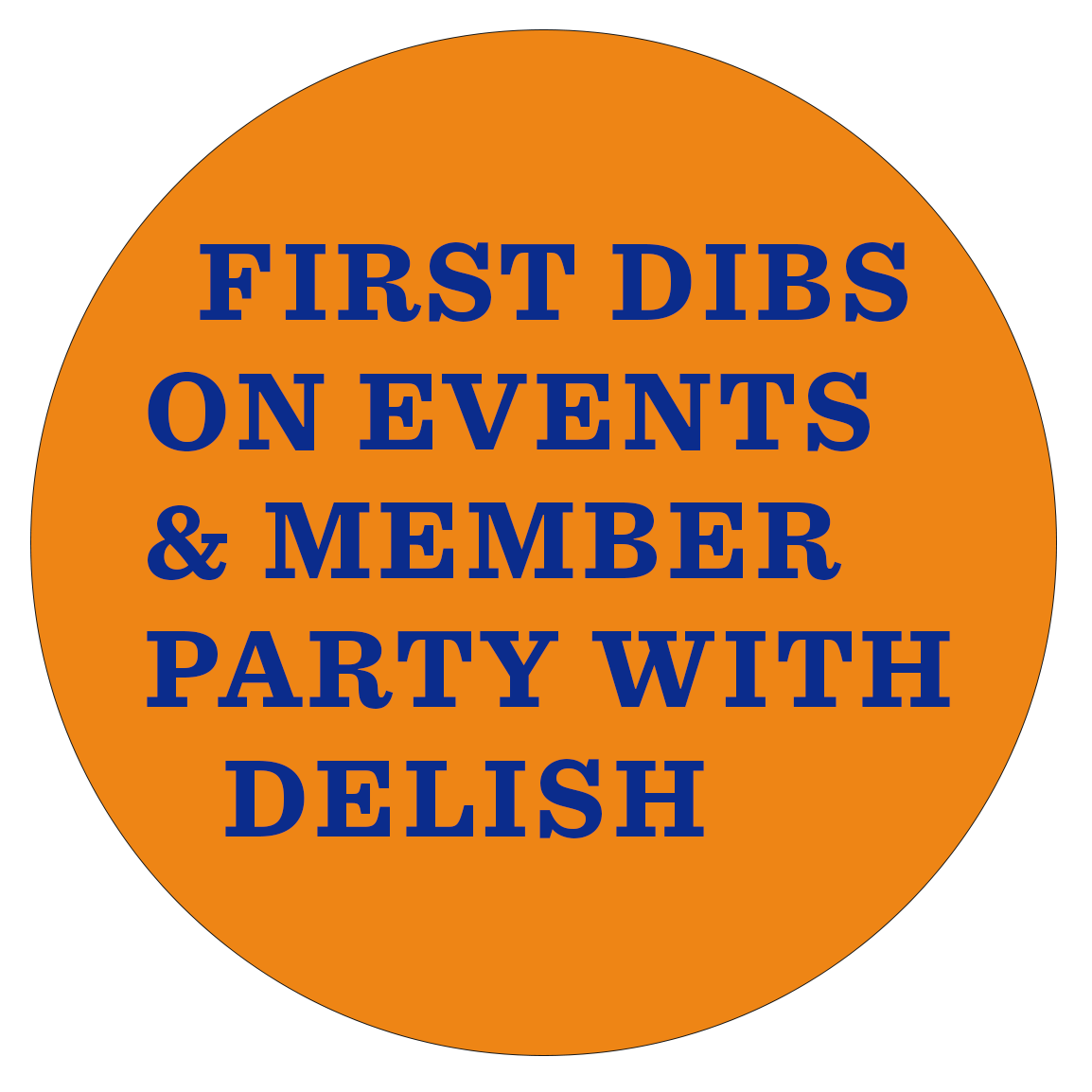 Members are integral in the success of our small family business crafting natural Ciders. We have members that have been with us from the start and have become part of our Keepsake Family!
ENTIRELY WILD SPONTANEOUS YEAST SINCE 2017
Which means we taste like Minnesota.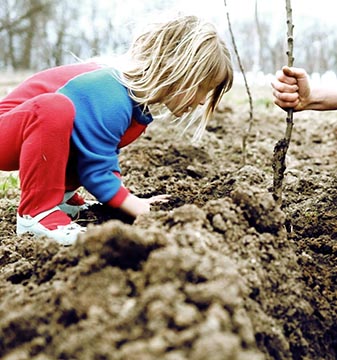 We are a family owned cidery, orchard, and tasting room.
Our aim is to produce delicious, high quality cider from simple ingredients and time honored methods.
Nate
Farmer, cider maker, and janitor.  While living in upstate New York as a boy, his first successful business involved selling apples from a neighbor's tree. He made over three dollars in one day, not bad for a farmer! Maybe it was this wild success that planted the orchard seed in his heart. As he grew older, he dreamed of starting an orchard and a farm brewery. After enjoying ciders from around the world, he decided to combine dreams and start a farm cidery in Minnesota.  
Nate is thankful for the crucial advice of apple growers like Bob Barthel
 and cider makers like Tom Oliver
, plus plenty of books, classes, and batches upon batches of practice in the early days with Jim Bovino.  
When not growing apples or making cider, he can be found writing, putzing around, playing soccer, or wandering through the woods with he and Tracy's most important crop- Tristan and Fiona.

UW Midwest Apple Growers Class
MOSES Organic University Orchard Course
Cider and Perry Academy
Appreciation & Sensory Analysis
Principles & Practice
Certified Cider Professional level 1
Tracy
Born and raised in the upper Midwest on a small farm in the woods. Through young adulthood she developed a firm belief in hard work, the power of community, and a deep respect for the earth. After joining forces with Nate, they built their life around those philosophies, putting down roots (literally) in the Cannon Valley Region of Minnesota.  
Jump in and ask her about the detritus in the woods, or almost any nuanced question on the region.  It's a great free education for the seekers and listeners.  
Orchardists in training, Tristan & Fiona, were born just before Keepsake and keep busy chasing butterflies and eating apples. When Tracy is not working on the farm, raising kids or slinging cider, she works as an Emergency Medicine Doctor.
We'd love to hear from you!